"Christmas is a time to bring the whole family together. For Yolŋuthat means something special. Something more than you might think".
_Fiona Yangathu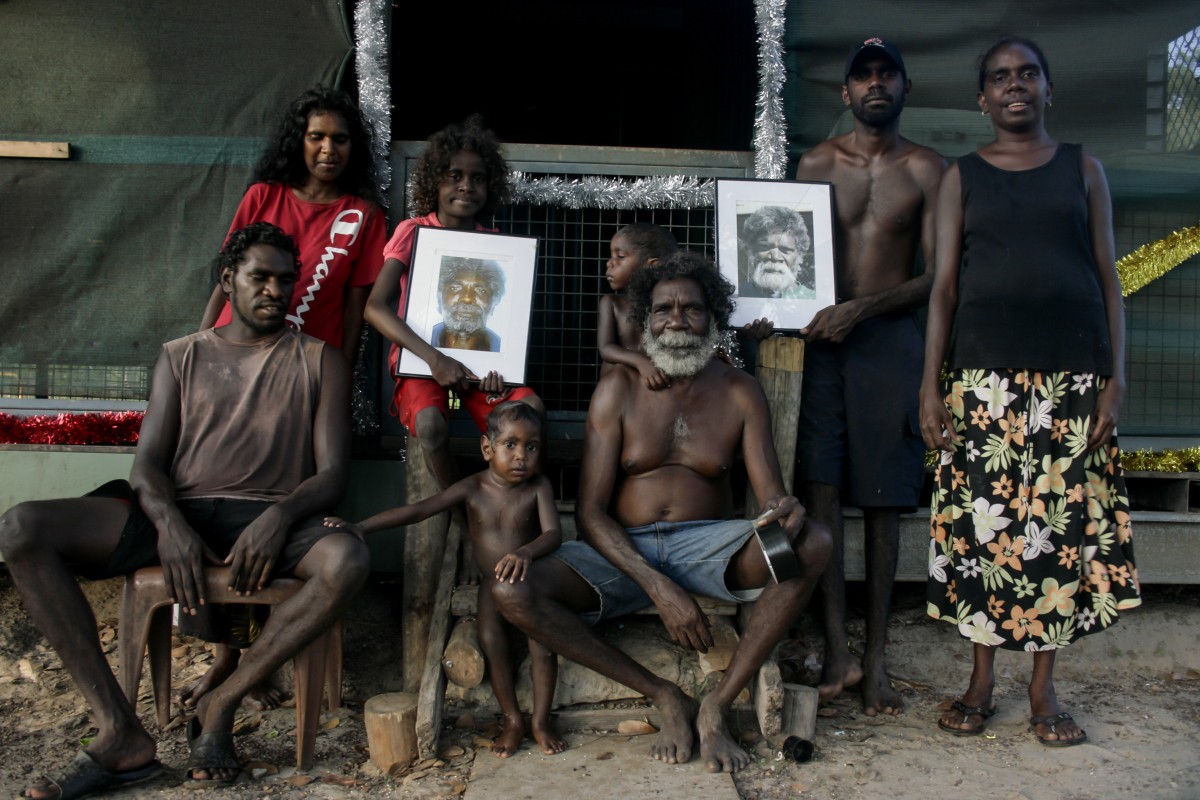 Manapanmirr means to join things, people and places together. Yolŋu Christmas rituals start in October when the first wolma thunder clouds form, heralding the coming wet season. As the distant rumbling triggers memories of lost loved ones, quiet tears start to flow. So begins a season in which stories brought by missionaries in the mid 20th century provide the basis for a celebration of the cycling transformations of life, death and rebirth. In this film, what begins as an experiment with using digital media to 'connect cultures through feeling' as director Paul Gurrumuruwuy put it becomes through the very process of image-making a catalyst for vision, innovation and connection for Yolŋu themselves.
Miyarrka Media Directors:
Paul Gurrumuruwuy
Fiona Yangathu
Jennifer Deger
David Mackenzie
Awards:
Special Commendation, Margaret Mead Filmmakers Prize 201
Selected screenings:
| | |
| --- | --- |
| 2014 | Australian Embassy, Washington DC |
| 2014 | Moesgaard Museum, Aarhus, Denmark |
| 2014 | Transoceanic Conference, Cairns Institute, James Cook University |
| 2013 | 15th National Remote Indigenous Media Festival, Ntaria (Hermannsburg) |
| 2013 | Special Public Screening, Moscow Visual Anthropology Society |
| 2012 | Visible Evidence Documentary Conference Canberra |
| 2012 | Margaret Mead International Film Festival, New York (prize winner). |
| 2012 | Jean Rouch International Film Festival, Paris (selected for competition) |
| 2012 | Moscow International Ethnographic Film Festival |
| 2012 | Göttingen Ethnographic Film Festival |
| 2012 | NAFA, Nordic Anthropological Film Festival, Tromso Norway |
Reviews:
Manapanmirr, In Christmas Spirit unfolds like a poem… Miyarrka Media's push to collaborate creates a new set of possibilities for ethnographic engagement and, as Gurrumuruwuy states, a renewal of exchange: 'Balanda and Yolŋu cultures. Two together. But not mixed up'.
_Victoria Baskin Coffey, The Asia Pacific Journal of Anthropology
The video … shows rather than tells us about the meaning of Christmas in Gapuwiyak. Manapanmirr , seen in dialogue with the broader historical context of Yolŋu political assertiveness and anthropological writings on
Yolŋu, will be a valuable resource both in teaching and in thinking through aspects of Indigenous Australian cultural practice, the politics and aesthetics of cultural property, and Yolŋu engagements with visual media.
_Daniel Fisher, Visual Anthropology Review